Gardening Basics for the Beginner:
Why Start a Garden?
Starting a garden, especially for a beginner, isn't just about the fresh vegetables (or beautiful flowers) you'll grow. Gardening can also be seen as a therapeutic activity: a way to connect with nature, and also a means to contribute to a healthier environment.  A great number of gardeners find that just the act of nurturing plants from seed to harvest is as satisfying as having those vegetables on hand in their kitchen.
Gardening Basics: Understanding the Essentials
Before you start up your new garden, we want to make sure that you understand some gardening basics. For instance: knowing the difference between annual and perennial plants can help you plan your garden better. Annuals are plants that complete their entire life cycle in one growing season, while perennials can live for two years or more.
Having a good understanding your garden's specific growing conditions, such as the amount of sunlight it gets (full sun means 6-8 hours of direct sunlight) and the type of soil you have, is also extremely important to get you off on the right food.  A soil test can provide you with valuable information about your soil's nutrient levels and in turn will help you to make amendments that might be necessary.
More than anything, knowing the hardiness zone for your area can be a good starting guide you in selecting which plants grow well where you live. The U.S. is divided into several different hardiness zones based on the average minimum winter temperature.
How to Start a Garden: A Step-by-Step Guide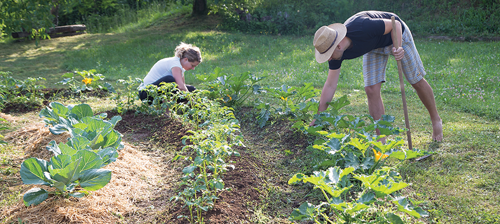 Planning Your Garden: I always recommend that new gardeners should start small to avoid getting overwhelmed. Decide what it is you you want to grow first and make a garden plan. Take into consideration things like the growing season, when the frost dates are, and the time you have available to dedicate to your garden. Visit the site during different times of the day.  This will help you to understand the sun and shade patterns you can work into your plan.

Preparing Your Garden Site: Choose a spot for your garden that receives least 6-8 hours of direct sunlight daily, at minimum. Clear the area out of any weeds and other debris. Short on space?  Consider growing in containers or raised beds.

Preparing Your Garden Soil: Amend your garden soil with some organic matter (like compost) to improve not only it's structure but also it's nutrient content. You can also try using a rototiller to break up the soil & mix in the organic material.

Planting: Sow seeds (or plant young plants) according to the recommended spacing, which should be listed on the packaging. Some plants are easy to grow from seed, while you'll find others might be better to start as young plants from garden centers.  This is by no means a comprehensive list but will give you a general idea of which ones are which:
Easier to Grow from Seed:
Easier to Grow from Young Plants:
5. Watering: Water your plants regularly. The best times to water are early morning or late in the evening. Ensure you have a reliable water source nearby such as a long hose or well to reduce how much you have to lug heavy water back and forth.
The Role of Mulch in Your Garden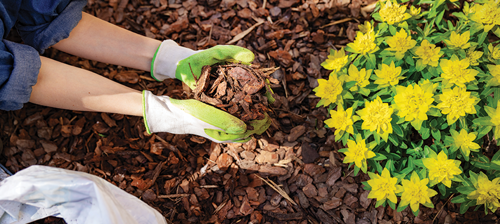 Mulch plays a vital role in not only maintaining soil moisture, but also suppressing weeds, and improving soil structure on top of all that!  Organic mulches (one like compost, straw, or shredded leaves) can also add valuable nutrients to your soil as they decompose.  Compost or mulch can also be beneficial in protecting your plants from cold, harmful frosts.
Pests: The Unwanted Visitors
Pests can be one of the most significant challenges you may be faced with in the garden. However, we're happy to report that not all bugs are bad!  Learn to identify which are the beneficial insects and consider using an organic pest control method to keep the harmful pests at bay. Check up on your plants regularly for signs of pests (and also diseases).
Some insects that can be beneficial for your garden:
Ladybugs: These cute little critters are actually voracious predators of aphids, one of the most common garden pests. They also munch on mites and other soft-bodied insects.  Thanks ladies!

Bees: Bees...the essential pollinators!  They, of course, help flowers to reproduce which leads to fruit & vegetable formation in many plants.

Butterflies: Not unlike bees, butterflies are actually also excellent pollinators!  Their caterpillars can be also be a tremendous food source for other beneficial creatures.

Spiders: While understandably not everyone's favorite, spiders can play a pivotal role as an little eight-legged security team in controlling the population of many garden pests.  

Praying Mantis: If you're lucky enough to live somewhere with these fascinating insects, you are in luck as they are general predators. They'll eat a whole host of other insects, helping to keep pest population in general in check.
Perennials vs. Annuals: What's the Difference?
As we got into earlier, annual plants will complete their entire life cycle in just one growing season, while perennials live for two years or more. Many gardeners will opt to grow a mix of both making for a nice mix of colors and textures in their garden. Annual flowers in particular will usually provide a huge burst of color throughout the growing season.  Here's some quickie examples;
Annual Vegetables:
Perennial Vegetables:
What Do You Want to Grow in Your Garden?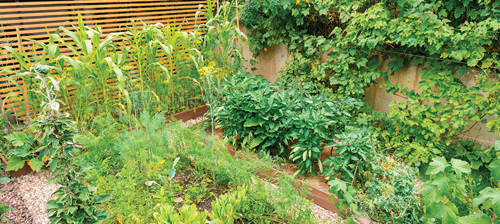 The most important choice of course, is what do YOU want to grow in your garden.  When choosing between vegetables to flowers to herbs, the possibilities are absolutely endless.  Take into consideration your personal preferences on top of the particulars of the growing conditions in your garden, and mix in the time you have available to dedicate to gardening when deciding what you want to grow. Whether you want a beautiful flower garden, a useful herb garden, or a delicious vegetable garden, the choice is yours!
How to Grow Vegetables in Your Garden
Every vegetable has its own particular growing process, with both specific needs and care routines. To delve deeper into the specifics of vegetable gardening and learn the ins and outs of growing each type step-by step, be sure to check out our comprehensive guides. They're jam packed with everything you ever wanted to know to help you cultivate a thriving garden!
Remember, every single gardener was once a beginner!  With patience, persistence, and a little bit of dirt under your nails, you'll be well on your way to a thriving garden. 
Follow us on Facebook, Twitter and Tiktok to keep up to date with the latest and greatest tips from our garden to yours!  We'd love to hear from you in the comments below about your best tip for gardeners just starting out.  Helping each other is what it's all about!