Are you dreaming of plump, juicy tomatoes right from your home garden? Well...whether you've got plans to grow them in a pot or directly in your garden, this guide will help you understand how to plant and grow tomatoes successfully.  We'll go over choosing the right tomato variety to understanding how to care for your tomato plants, and everything in between.  Along the way we'll guide you step by step on how to grow a tomato plant, answer your most common questions, give you tips on how to avoid common mistakes and maximize your tomato yield.   You say tomato?  We say let's go!
Table of Contents
Learn How To Grow Tomatoes Step by Step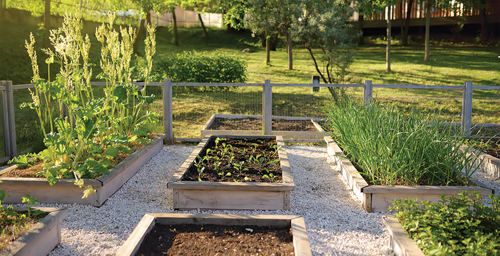 Choosing the Right Location and Planting
Right of the bat - find a sunny spot in your home garden...somewhere your tomato plants be able to get at least 6 hours of direct sunlight every day. Tomato plants need warm soil (and lots of sun exposure) to thrive.  Don't have space outside?  Some tomato varieties can be grown in pots indoors as well!
Once you have found that perfect location, it's time to plant! You can use seeds or seedlings depending on how much time and effort you would like to put into planting.  When planting, make sure that your seeds are about an inch (2.5 centimeters) deep into the soil and make sure they're well watered.  
When planting tomato seedlings, you should plant them deep, about 2/3 of the stem's length. Remove any leaves from the lower portion of the stem and bury that portion in soil to encourage strong root growth. This helps develop a more stable root system for your tomato plants that will aid in their growth throughout the season.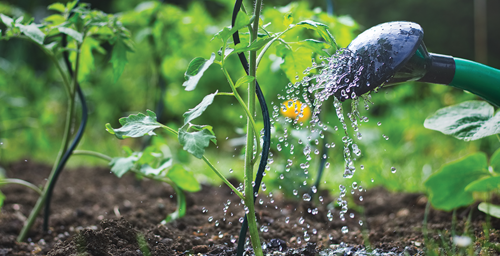 Watering Tactics
When a new growth spurt kicks in, water your tomato plants deeply about once a week (or as needed). The key here is to you want to keep the soil moist...but not waterlogged. Watering too much may cause root rot, while if you water them too little may lead to wilted leaves.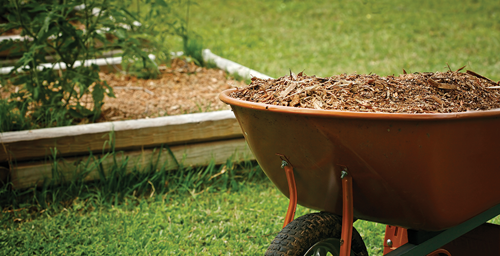 Mulching and Fertilizing
Adding mulch around your tomato plants helps to regulate soil temperature.  Mulching is also an effective tactic to help reduce weeds as well.  Spread a layer of organic mulch (such as grass clippings or straw) an inch deep or so deep around the base of each plant.
In terms of fertilizing, we recommend an all-purpose fertilizer at planting time.  Once planted, you can water them again every four to six weeks or so throughout the growing season.  Want to enrich the soil for even more healthy growth?  Add some compost or organic matter to give those red beauties their absolutely ideal growing conditions!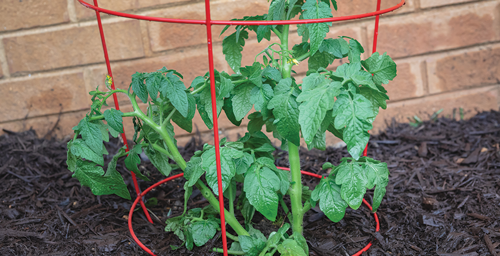 Support Structures
As your tomato plants start growing tall like skyscrapers, they will need support structures like stakes or cages. This prevents them from falling over under their own weight.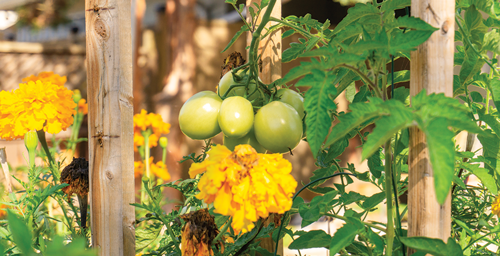 Pest Control
Tomatoes attract pests like aphids and hornworms which are more annoying than a fly on sticky paper. To prevent these critters, implement natural pest control methods like companion planting (marigolds are particularly good for this) or introducing neem oil into the growing process.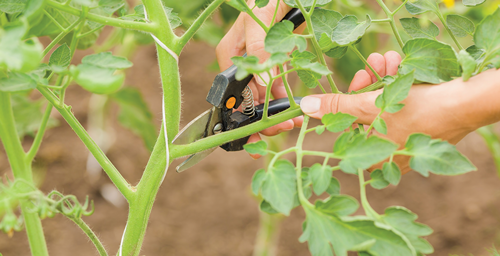 Pruning and Training 
Prune your tomato plants by removing any suckers - small shoots that grow between the stem and main branches. This directs energy and nutrients towards the main stem, which will help your tomato plants grow stronger like a UFC fighter.
Training involves gently aligning your tomato plant to its support structure, whether it's done using tomato cages or stakes. This encourages growth upward instead of outward, giving you more space for other plants in your garden.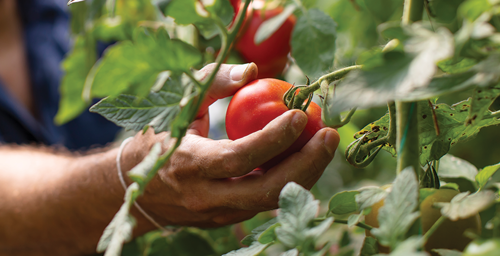 Harvesting 
Tomatoes are typically ready for harvesting when they turn fully red.  Gently pull the tomatoes off the vine (at the point where they're attached) to avoid damage.  If you want to be extra careful, feel free to cut them loose using pruning shears.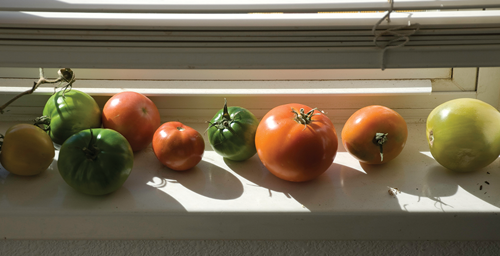 Have an abundance of ripe tomatoes but can't consume all of them at once?  Hey...that's a good problem to have!  You can simply store them at room temperature.  Another harvesting option you can try is to pick your green tomatoes (same method outlined above) and let them ripen off the vine in a sunny windowsill.
What Makes Tomatoes a Great Choice for Your Home Garden?
Tomatoes are a favorite among gardeners for a reason. They're versatile, nutritious, and delicious. They can even be grown in pots, which makes them a great option for people with limited space. If you ask me though, the real beauty of growing tomatoes lies in the process itself. From watching the seedlings sprout to seeing the fruits ripen, growing tomatoes is one of those rewarding experiences that brings you closer to nature and what goes into the food we eat.
How to Choose the Right Tomato Variety for Your Garden?
With so many tomato varieties available, we understand how narrowing it down to the exactly right one for your garden can be downright overwhelming.  When choosing a tomato variety, important things to take into consideration include climate,  garden size, and even your culinary preferences. Love making salads? Go for cherry tomatoes. If you're into making sauces, paste tomatoes are your best bet. Remember, the right variety can make all the difference.  Not sure where to start?  Check this list to find exactly the right tomato for you!
Tomato Types for Cold Climates:
Siberian: Produces small, round tomatoes that ripen early in the season
Glacier: Perfect for colder climates as it's frost-tolerant, with medium-sized oval fruits 
Tomato Types for Warm Climates:
Heatmaster: A great choice as it produces high yields of flavorful fruit throughout hot summer months.
SunSugar: Heat-tolerant indeterminate variety that offers sweet yellow cherry tomatoes. 
Tomato Types for Salads:
Sweet 100 Cherry : Produces clusters of juicy, bite-size cherry tomatoes; perfect for adding to salads or snacking
Green Zebra : These striped green beauties are tart and sweet at the same time - they add color and tanginess to any salad.
Tomato Types for Pastes/Sauces:
San Marzano and Roma varieties have less water content which make them better suited     making into thick sauces or other dishes. They are also disease-resistant
All-Around Tomato Varieties :
Big Boy: A classic favorite with large fruit size & flavor ideal all-around garden tomato.
Early Girl: Early ripening determinate variety that is versatile enough
Recommended Items to Grow Tomatoes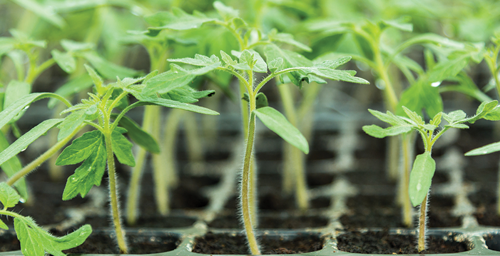 What Do You Need to Know About Tomato Seedlings?
Tomato seedlings are the little sprouts that bloom from the seeds – they're as delicate as a butterfly's wings and require a lot of TLC. Give them plenty of light to grow (they can handle some shade, but not too much), keep the soil moist like cookies and milk, and maintain a steady temperature. Once they've grown two sets of true leaves, it's time to transplant them before their squished like sardines.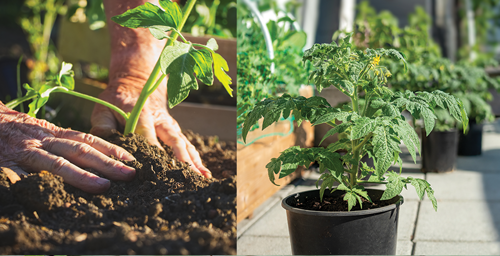 How to Plant Tomato Plants in Pots and in Your Garden?
Whether you're planting your tomatoes in pots or your garden patch, the process is pretty straightforward. Dig a hole deep enough to bury at least 2/3s of the stem like you're hiding pirate treasure, gently place your tomato baby into the hole, cover with soil and give it some water so it feels pampered.
If you're planting in pots, make sure you select one big enough for your plant's growing system - think large Coca-Cola glass! And always remember - tomatoes love nothing more than soaking up sun rays for six to eight hours each day so give them an inspiring spot to gather those golden sunrays.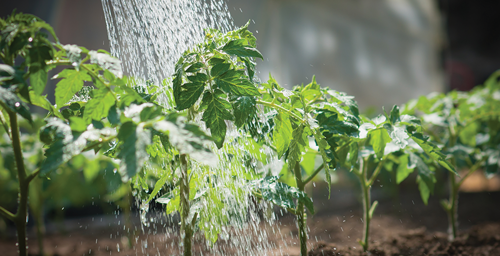 What is the Best Way to Water Your Tomato Plants?
Watering is essential when it comes to growing juicy, delicious tomatoes. But just how much liquid goodness do these plants need? A general rule of thumb is to water them regularly, keeping the soil consistently moist as a damp sponge but not drowned-rat soggy. Additionally, it's usually best to water your plants in the morning, giving them enough time to soak up that H2O before the sun shines too brightly.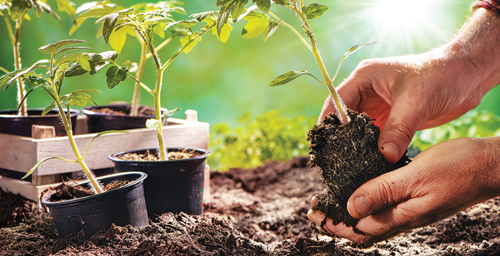 How to Transplant Tomato Seedlings Safely?
When transplanting your darling tomato seedlings into their new home sweet home, you've got to be gentle like a butterfly landing on a flower. First things first, prepare a suitable pot or garden bed by carefully filling it with potting soil. Next up, dig into the soil and make yourself a nice deep hole for those roots to sink their teeth into. Finally, gently remove the tender seedling from its original pot, place it in the hole and cover its delicate root system over with more soil until they are cuddled nicely in fresh dirt. And don't forget--now that you have completed this most fragile step that has made you feel more nervous than your high-school prom date -- give your babies plenty of water straight away.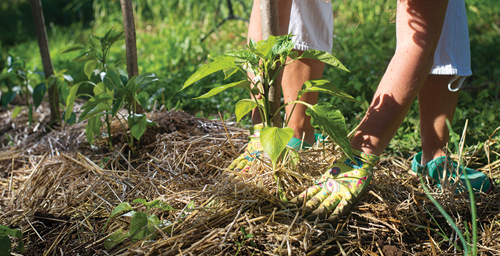 Why Should You Mulch Your Tomato Plants?
Mulching is a gardener's best friend!  It helps retain moisture, suppress weeds, and even regulate soil temperatures. When it comes to tomatoes specifically, mulching also prevents diseases that make their way onto the plants from the soil. Organic mulches (eg. straw or compost) are a great for tomato plants.  Make a note just wait a bit until the soil has warmed up in the spring before you apply mulch.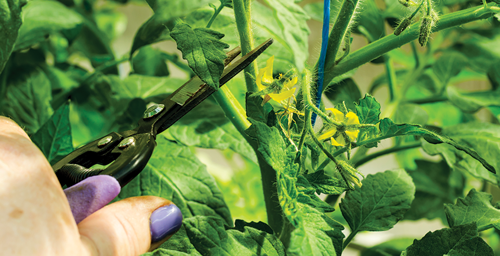 How and When to Prune Your Tomato Plants?
Pruning is the process of removing unnecessary leaves and stems to that are stealing vital energy that should be going towards fruit production. With tomato plants specifically, pruning increases airflow, reduces diseases, and even produces larger fruits. We recommend pruning in the early morning when the plants are less stressed. We also recommend using a sharp, clean pair of pruners to remove suckers (the small stems that grow out from the main stem).  You'll also want to cut away any yellow or diseased leaves.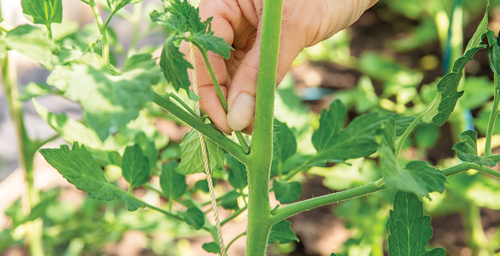 What are Tomato Suckers and How to Deal with Them?
As we briefly mentioned above, tomato suckers are the small shoots that grow out from the joint where a branch meets the stem. If left unchecked, they can take vital energies away from the main plant, leading to a bushy plant with smaller than expect fruits. To remove suckers, we recommend using a sharp, clean pair of pruners but if they are small enough some gardeners simply pinch them off with their fingers when they're still small.   Some gardeners actually prefer to leave a few suckers on the plant to get more, albeit smaller, fruits!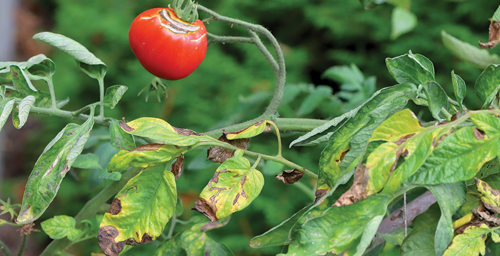 How to Identify and Manage Common Tomato Diseases?
When it comes to growing tomatoes, disease prevention is key. The last thing any gardener wants is their plants falling ill like a bad plague. That being said, keeping an eye out for common signs of trouble - like yellowing leaves or spots on the leaves - so you can act fast.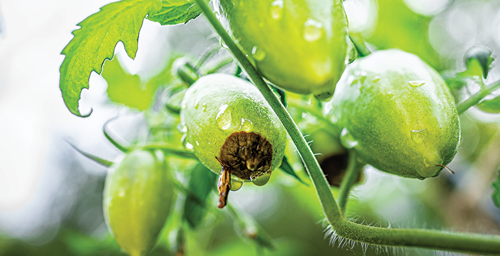 Blossom end rot sounds more like something taken out of a Shakespearean play than a gardening ailment! But alas, it's a common tomato plant disease that causes black spots at the bottom of the fruit. To treat this problem, ensure consistent watering and fertilization for your plants. Setting up an efficient draining system that promotes healthy roots helps to fortify your plants against future bouts of blossom end rot.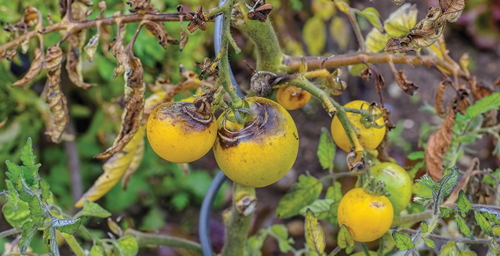 Other tomato plant diseases include early blight and late blight (which sound more like comic book villains), leading to leaf wilting and browning/blacking respectively. In case you do detect these infections on your beloved tomato plants despite all precautions taken, remove diseased parts immediately to mitigate its spread across other areas or other plants in your crop.
If you want to treat the plant naturally, using copper-based fungicides or neem oil spray are two alternatives which help neutralize further damage caused by diseases while ensuring there is no effect on the environment.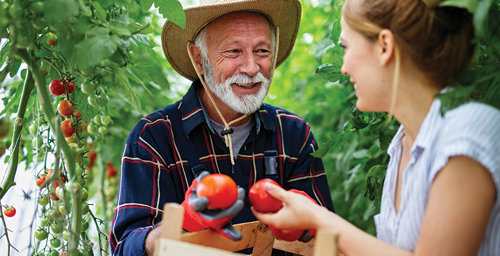 So in Conclusion (or to Ketchup...)
Growing tomatoes can be a fun and rewarding experience. Here are some key points to remember:
Choose the right tomato variety for your needs and preferences.
Provide your tomato plants with plenty of sunlight and water.
Transplant tomato seedlings carefully to avoid damaging the roots.
Use mulch to retain moisture, suppress weeds, and prevent diseases.
Prune your tomato plants to increase airflow and fruit production.
Keep an eye out for tomato diseases and treat them early.
If you found this article helpful, we'd just love it if you gave us a quick follow on social media below (including our TikTok which has been blowing up and Facebook) or sign up for our wonderful newsletter (absolutely free) so you don't miss out on any similar gardening guides or delicious recipes we are currently cooking up!
Last but not least, we'd love to hear about your own experiences growing tomatoes in the comments below!  Share your anecdotes and hot tips with us - who knows, we might just learn a thing or two from each other...and that's what it's all about!