But wait – isn't that fruit only found in tropical settings? Nope, believe it or not, you can actually grow pineapples right at home - even if your neck of the woods is nowhere near the tropics.

So come along as we explore the ins and outs of growing this prickly wonder. From how long it takes for them to mature to whether or not they can be grown indoors, we've got all the juicy deets covered. But fair warning: once you start cultivating these little babies, you might find yourself going slightly coconuts over their deliciousness!
How to Grow a Pineapple Step-by-Step.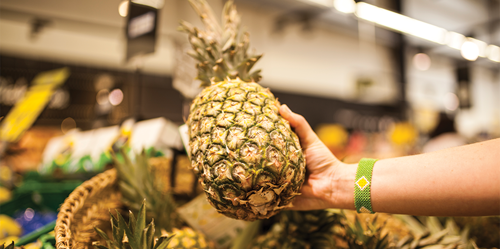 1. Pick a Pineapple
Get a starter plant or alternatively, choose a healthy-looking pineapple from your local grocery store or market.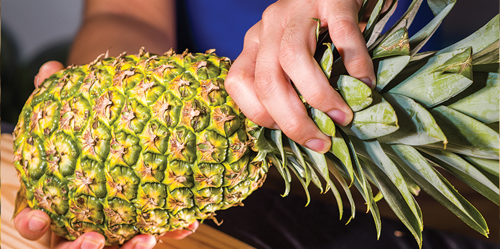 2. Remove the Crown
Twist off the leafy crown from the top of the pineapple. Make sure to remove any remaining fruit flesh from the base of the leaves.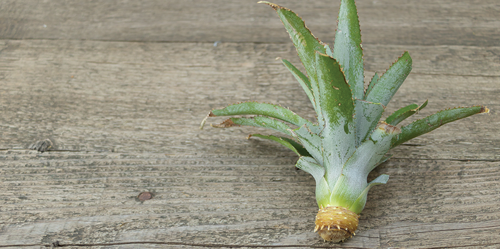 3. Dry and Cure
Let the crown dry out for a few days in a warm, well-lit area. Once it has cured, dip it in root hormone powder (optional).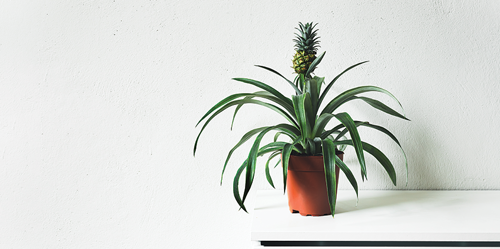 4. Planting Your Pineapple
Choose a pot that is large enough for your pineapple plant and has good drainage. Fill with well-draining soil mixture or cactus mix. Plant your pineapple crown in the center and press gently.
5. Watering and Feeding
For best results, water once every 7 - 10 days when soil is dry to touch. Do not overwater as this can cause root rot. Fertilize monthly with organic balanced fertilizer.
6. Sunlight Requirements
Pineapple plants need ample bright light (preferably sunlight) but avoid direct exposure during hot summer months.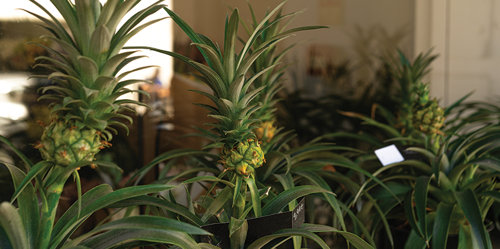 7. Waiting Game
Believe it or not, growing a pineapple requires patience. It takes about 2 - 3 years to harvest one fruit.  As your plant grows, it will produce new leaves and roots.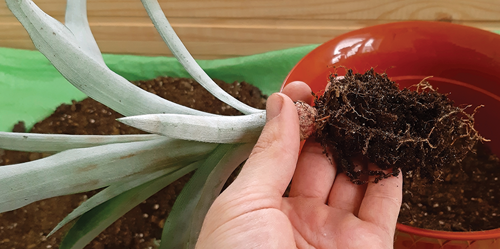 8. Repotting
Once the pineapple outgrows its pot it needs to be repotted maybe every two years with fresh soil.
9. Harvesting
When your pineapple reaches maturity, the fruit will change color from green to golden brown color for smooth leaf variety of pineapple and yellow spirals for other varieties. The fruit should be about six months since it began to show signs of fruit development.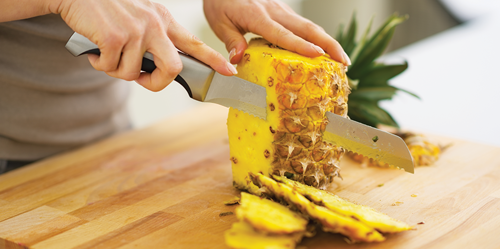 10. Enjoying Your Pineapple
Once you have harvested your homegrown pineapple, slice or dice the juicy flesh and enjoy as is or in various recipes
List of recommended items to grow a pineapple.
1. "Lively Root Pineapple Plant" - This is the perfect starter plant to incite dreams of tropical paradise right in your backyard.
2. "Espoma Organic Pine Tone Fertilizer" - Give your pineapple plants the nutrients it needs with this excellent fertilizer including all the elements needed for fruit-bearing trees.
3. "VIVOSUN 5-Pack 5 Gallon Grow Bags" - More planters mean more pineapples! Use these grow bags to give your pineapple plants the space they need.
4. "Stainless Steel Garden Trowel" - For digging in style! Picture yourself with a Hawaiian shirt and shades as you dig into the dirt with this shiny trowel.
5. "Garden Hose Nozzle Sprayer Attachment" - Your thirsty pineapple plants will thank you for this sprinkler attachment, giving them just enough water for optimal hydration.
6. "Organic Neem Oil Insecticide by Bonide (16oz)" - Protect your precious pineapples from insects & disease, with some neem oil on those eager pests!
7. "Edward Tools Weeding Tool" - For keeping weeds at bay, this sharp weeding tool will make quick work of unwanted plants around your thriving pineapple garden.
8. "AeroGarden Bounty Indoor Hydroponic Herb Garden" - For those who prefer indoors gardening, consider this hydroponic herb garden for a sleek and modern way to grow pineapples right inside your home.
9. "Solar String Lights Outdoor Waterproof" - As the sun sets, string these outdoor lights up in your pineapple patch so you can enjoy your mini-tropical oasis even after dark!

How long does it take to grow a pineapple?
18-24 months
Growing a pineapple is not for anyone in a hurry. If you're looking for quick results and instant gratification, then this might not be the hobby for you. However, if you're willing to nurture your plant and watch it grow over time, then let me tell you - it's worth the wait!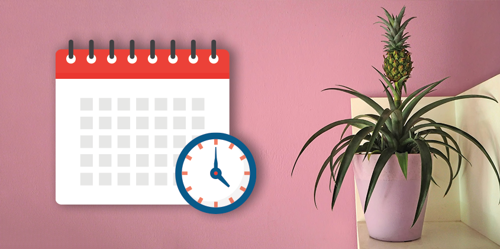 So, just how long does it take to grow a pineapple? Well my friend that depends on different factors such as climate, planting method and soil condition. Generally speaking though, we're talking about two to three years before your precious plant can bless us with some fresh fruit.

Yes I know that sounds like an eternity but hear me out. The process is fascinating to observe as you will notice new leaves sprouting from your plant each day while it puts out roots into its growing medium. All these individual parts play their own unique role until eventually they gather together to bring forth the tasty treasure .

Can you grow pineapples indoors?
Well, the answer is yes and no. Allow me to clarify.

While it is possible to grow pineapple plants inside your home or office space, they do require ample sunlight and space to grow properly. Therefore, if you live in an area where sunlight is scarce during certain months or if your living conditions don't allow adequate lighting - growing pineapples indoors may not be the best choice.

Keep this in mind too: Pineapple plants need lots of room to spread their leaves out ( approximately 2-4 feet) which means that unless your indoor environment has sufficient workable space- things might get tight pretty quickly.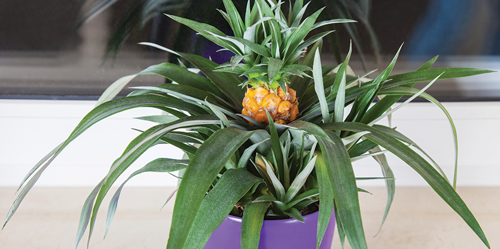 Remember fellow gardeners and pineapple lovers, believe it or not our plants have feelings too! They deserve all the necessary sustenance they need to flourish into happy fruitful beings. So don't subject them to a dark cramped corner where they can't get the proper amount of light energy required for photosynthesis!

Instead, if you're truly set on growing pineapples indoors then make sure that your setup offers enough light - either from natural sunlight or grow lamps -to keep them content and happy.

Additionally, make use of the best tools for the job. If you plan to plant your pineapple in a container, go for one that's large enough to accommodate its root system and ensure adequate drainage.

Remember, our pineapples are not just simple plants but living beings and sometimes they require some extra TLC – so be prepared to provide all necessary support such as fertilizers, organic composts and/or soil amendments as needed.

In conclusion my fellow gardeners – Yes we can! We can grow pineapples indoors with the right conditions, space & maintenance. That being said - it's definitely worth highlighting again – if you really want to maximize backyard fun times and best fruit results- consider planting out in the yard where sufficient sunlight can increase productivity.

How long does it take to grow a pineapple farm?
So you're looking at expanding your pineapple production and thinking about starting your own farm? Well, partner, that's quite the ambitious undertaking you've got there. Growing pineapples for commercial farming requires hefty investments of time and resources. There is no magic formula or shortcuts - only good ole fashioned hard work and patience will help you yield fruitful results over time.

As mentioned above, a single pineapple takes typically 18-24 months from planting until first harvest. The key to a pineapple farm is less about the time and more about how much the planting plays a pivotal role here – be sure that area soil conditions and weather patterns are suitable for optimal plant growth before making any other moves.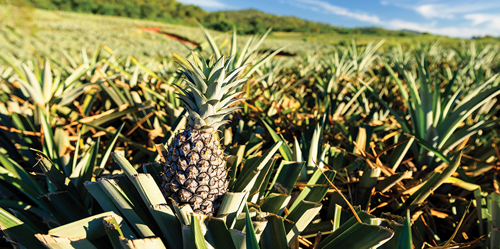 A large part of the farming journey involves careful planning & execution including irrigation, pest control, fertilization, weed management and overall care for your precious plants.
How do you get a pineapple to bear fruit?

So, you've got the perfect spot for your pineapple plant and have been patiently waiting for it to produce succulent fruits ready for consumption – but nothing seems to be happening. What gives?
Well, don't lose hope just yet! Getting your pineapple to bear fruit involves some pretty simple strategies:
First things first - ensure that your plant has reached maturity age which is around two-three years old so it can fully develop its reproductive system.

Next up - make sure your plant gets plenty of sunlight on a regular basis as this helps with photosynthesis and aids in the growth and development of new fruit making modules.

Also important here is not overwatering or using too much fertilizer causing burnt leaves instead of blossoms. Pineapple plants don't like soggy soil plus they're notorious for preferring infrequent watering so allow time between frequent watering schedules to avoid fungal attacks killing our precious plants.
With patience and these basic guidelines, before you know it – you'll be harvesting fresh pineapples from plants right at home!

How many pineapples do you get from a plant?
Interestingly, pineapples might not be the most generous fruit-bearing plants out there! Though they are quite lovely in their own right. As it turns out, each year a pineapple plant only produces a single fruit - which may come as a surprise.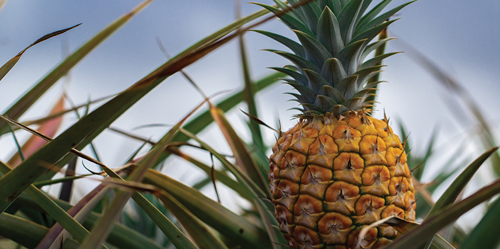 But hey, sometimes less is more – and these juicy treats are well worth the wait!
Furthermore, here's another fun fact for all you curious gardeners – pineapples don't grow on trees as one might initially assume- instead they grow close to the ground, on stocky little plants that pack quite the punch (in flavor that is).

Can you grow pineapple in Canada?
Absolutely! You might think that Canada is just too cold for pineapples to grow, but believe it or not, you can actually grow pineapples right in your own Canadian backyard.

Now hang on, let's not get too excited just yet – we're not saying that pineapples will grow as quickly and easily in Canada as they do in a tropical environment. It'll take some extra care, attention and planning to make this work.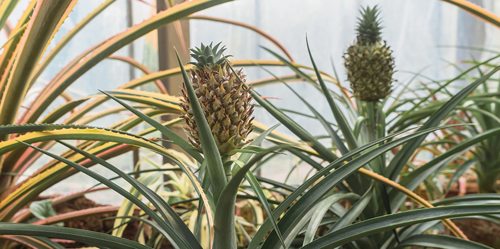 First things first: choose a suitable location. If you have access to a greenhouse or sunroom with plenty of light exposure- perfect! Otherwise consider south-facing windowsills where the pineapple plant would receive maximum sunlight and remember these plants love a warm environment.

Now let's talk about soil. Pineapples need well-drained soil to thrive which means adding sand or perlite to your potting mix is important so that water doesn't just collect at the bottom of the pot leading to root decay. Make sure you test the soil pH and amend it accordingly if needed.

Since growing conditions are less than ideal for Pineapple crop growth in Canada extra attention must be paid towards temperature regulation. To increase warmth around the plant, placement of electric radiators or heating pads near window sills can provide additional warmth during winter months when days are short and cold. You can also cover your pineapple plant with blankets or a plastic sheet overnight to help retain warmth indoors.

Remember that Pineapple plants need ample sunlight, so if you have more than one room available for container growing move them around to take full advantage.

While it may be a challenge and require some dedication, it is possible to grow pineapples in Canada - just keep in mind that they will likely take longer to reach maturity and produce fruit compared to those grown in their natural tropical environment. So what do you say - are you willing to give it a try, eh?

Can you grow a pineapple from a store bought pineapple?
You might not always need to be making trips to the garden center for your gardening needs. In fact, growing a pineapple can start right in your kitchen! That's right peeps, it's been said that we can indeed grow pineapples from scratch using store-bought fruits!

So, don't toss out that tasty pineapple after its juicy flesh has been enjoyed. Instead, cut off the top leafy crown and dry it out for a few days before planting in soil.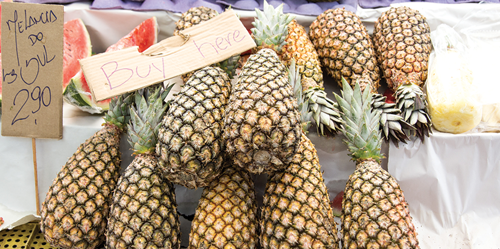 While this method is possible and easy enough even for beginners, there are no guarantees of propagation success as commercial pineapples are often grown from hybrid plants designed primarily for harvests rather than their seeds.

Take caution however when selecting your fruit though because quality goes hand in hand with successful propagation outcomes – so go ahead pick out the freshest fullest piña with beautifully full spiky leaves and high potential!

Do pineapple plants need full sun?
Pineapple plants need a minimum of 6 hours of bright light each day to thrive, but too much direct sunlight can actually scorch their leaves. Like us humans in the heat of summer, they also need some shade throughout the day to avoid being fried like an egg on a hot skillet.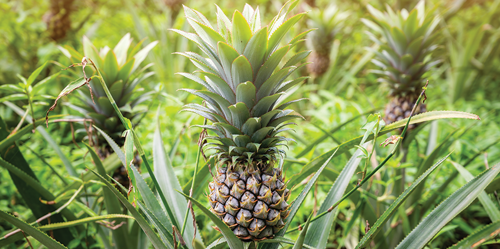 It is essential to keep our pineapple plant healthy and happy by finding that perfect balance between enough sunlight and adequate shade.
What month do pineapples grow?
Typically, pineapples will start to shoot up during late spring or early summer when it's hot and humid enough -just the way pineapples like it! When this fruit starts growing, it sprouts through the center of a rosette of leaves near the top so look out for your first harvest at about 18 months from planting.
If you are lucky enough to live in a warm enough climate, it the month might not even matter as pineapples aren't that picky when the sprout if it's warm year round.

Will pineapple regrow after harvest?
So, you've just harvested your first pineapple - congratulations! The hard work has paid off, and you're left with a delicious treat to enjoy. But wait – is that the end of the road for your pineapple plant? Not quite yet! Here's the good news: your pineapple plant can grow more fruit. In fact, it will often grow even better pineapples after the first harvest. So how do you make this magic happen? It's simple - just cut away the spent fruit and allow new shoots to grow from the base of the plant. These suckers will develop into new plants and start producing new pineapples in no time. And just like that, you'll be able to enjoy even more sweet, juicy pineapples straight from your very own garden. How cool is that?!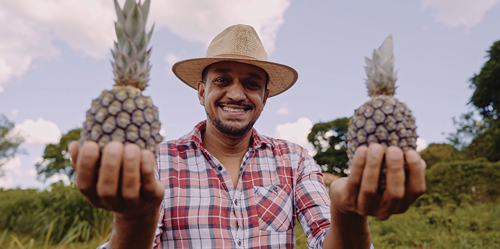 You've reached the end of our pineapple-growing journey! From selecting the perfect pineapple to harvesting your juicy rewards, there's plenty of work involved but trust me - it's totally worth it! So whether you live in sunny Florida or frigid Minnesota – give growing a pineapple a try. And don't forget to follow us on Twitter, TikTok & Instagram for more gardening tips and tricks (or better yet, sign up for our FREE newsletter and we'll come straight to you!)