Today we'll go into detail with step-by-step instructions on how to grow strawberries, what materials are required and answer some of your most common questions about how to grow strawberries.  So roll up your sleeves and let's dig into everything strawberries!
How to Plant Strawberries Step-by-Step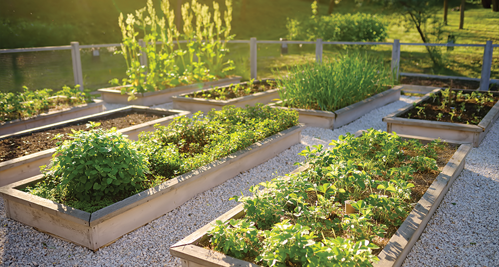 Select your location: Choose a spot with well-drained soil, plenty of sun, and ample room for your new strawberry plants to spread out.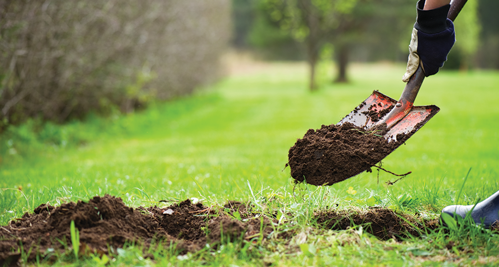 Prep the soil: Work the strawberry bed several inches deep, adding organic material such as compost (recommended: Espoma Organic Land and Sea Gourmet Compost) or manure.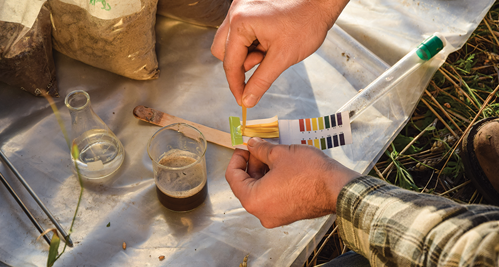 Test the soil pH: Using a pH meter,  test the soil to ensure it is slightly acidic (between 5.5 and 6.5).  We use a Luster Leaf 1601 Rapitest Digital Soil pH Meter.  This step is optional but can help maximize your crop yield so it's worth doing if you can.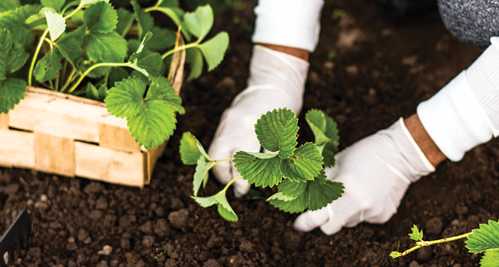 Plant the strawberries: Plant the strawberry seeds or starter plants 12 to 18 inches (30 x 45cm) apart.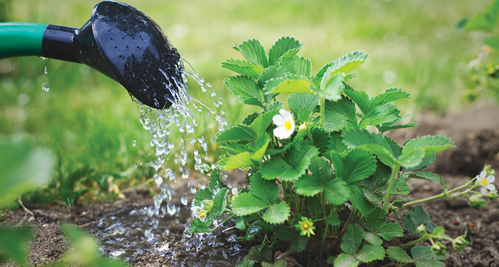 Add mulch: Cover up the soil around the plants with straw or shredded bark mulch to retain moisture and deter weeds.  Organic Garden Straw Blue Mountain Hay should do the trick nicely.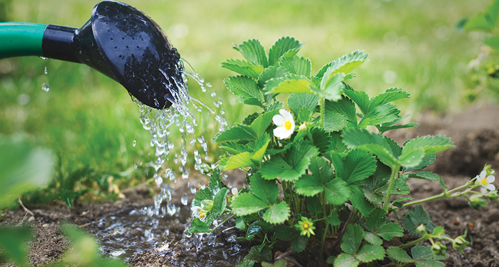 Water regularly: Water the plants thoroughly, but not too frequently.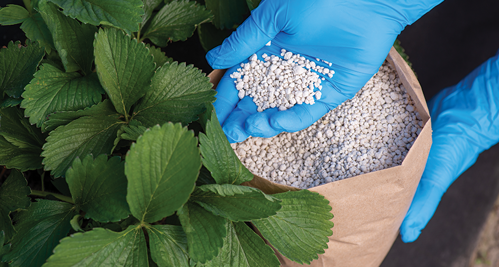 Fertilize: Fertilize the plants with a balanced fertilizer such as Miracle-Gro Water Soluble All Purpose Plant Food.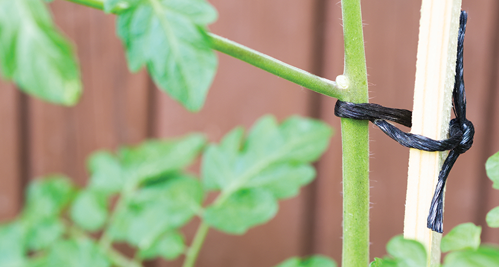 Support the plants: If needed, use plant stakes to support the plants.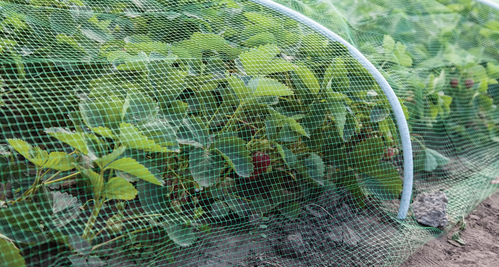 Protect the berries: Place bird netting over the plants to protect the berries from birds.  We recommend something and other wildlife.  We've had great success with OGORI Bird Netting.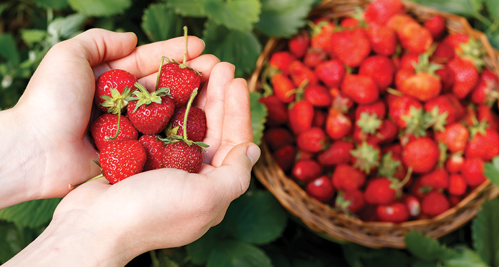 Harvest the berries: When the strawberries ripen (no longer visibly greenish, yellow) , harvest the berries by picking or cutting them off the plant.
Recommended Materials for Growing Strawberries
To get the best possible results, having the right materials is key. Here is a list of items that are commonly used by gardeners when growing strawberries:
Strawberry seeds or starter plants: MOCCUROD Wild Strawberry 250 Seeds Perennial Containers Heirloom Non-GMO Fruit
Strawberry seeds or starter plants for cold weather: Perpetual Strawberry Four Seasons Strawberry Seeds
Garden soil or a soil mix specifically designed for growing strawberries: Miracle-Gro Potting Mix
Compost or manure: Espoma Organic Land and Sea Gourmet Compost
Fertilizer: Miracle-Gro Water Soluble All Purpose Plant Food
Mulch, such as straw or shredded bark: Organic Garden Straw (10lb) | Blue Mountain Hay
Garden tools such as trowels, hoes, and watering cans: Fiskars Ergonomic Garden Tool Set
Containers such as pots or planters, if growing in containers: Bloem Dura Cotta Plant Window Box
Plant stakes for supporting plants, if needed: FEED GARDEN Garden Stakes
Bird netting to protect the berries: OGORI 25' x 50' Bird Netting
pH meter to test soil acidity (optional): Luster Leaf 1601 Rapitest Digital Soil pH Meter
Did You Know? Strawberry Facts Edition!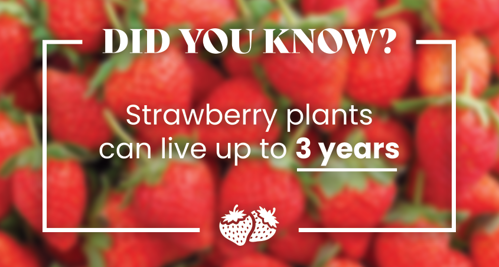 Strawberry plants can live up to 3 years! (though they typically only produce fruit for the first 2 years) A single strawberry plant can produce hundreds of berries over the course of a single season? Pretty amazing, right?!  We think so!  More on this later!
What Month is Best to Plant Strawberries? 
The ideal time to plant strawberries is usually in the late spring or early summer.
The exact timing is going to come down to your region's climate, but as a general rule of thumb, you can typically start planting in May in most parts of the country safely.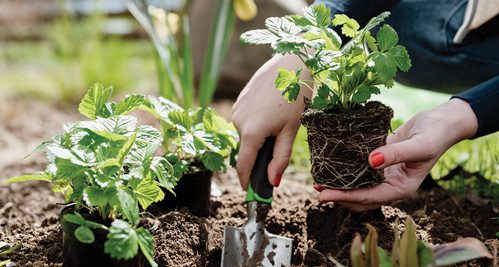 In you are in a warmer climate, (such as the southern United States), you can probably get a bit of an early start planting strawberries as early as February or March...but in cooler climates such as the northern United States, you will probably have better luck if you hold off on planting until May (or even June if it's a particularly cold year). 
At the end of the day, ideally the best time to plant is when the soil is warm and the temperatures are mild. Planting too early can cause the plants to become stressed and produce fewer fruits, so even if you are eager to get plantin', patience is a virtue that will pay off when it comes to planting strawberries.
Where is the Best Place to Plant Strawberries? 
Location is really the key! Here are some guidelines for picking out the perfect strawberry spot:
An area with plenty of sunlight - ideally, 6 to 8 hours of direct sunlight per day. 
Somewhere with well draining, loose soil.   Is your soil more clay-like?   Consider adding some organic material such as Espoma Organic Land and Sea Gourmet Compost to help improve drainage.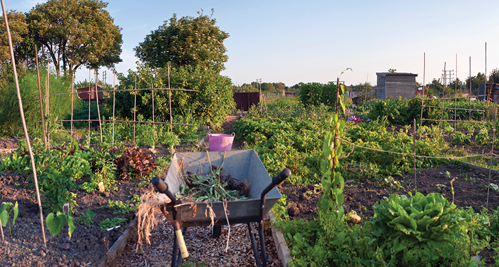 Strawberries plants enjoy a good stretch (don't we all?) so your location should give each plant plenty of room to spread out (12 - 18 inches per plant) 
Strawberries are susceptible to frost, so avoid planting them in an area that is prone to frost. Live in an area with cold winters?   Consider planting in a pot or container, which can be moved indoors during the colder months!
How Many Strawberries Do You Get from One Plant? 
Strawberries are a prolific producer plant (say that 3 times fast!)  A single, solitary plant can eventually produce as many as 100 berries in a single season!  As exciting as that is, the plants will have to build up to that number, as you can more realistically expect to get between 10 and 20 berries from a single plant in the first season.  As the plant matures into its second and third seasons, it may produce as many as 50 or even 100 berries in a single year.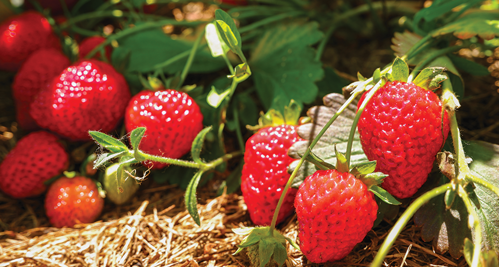 But wait, there's even more good news:  On top of these impressive numbers, strawberries are SELF-FERTILE, so you only need a single plant in order to get a harvest. If you want to maximize your yield, we recommend you plant multiple strawberry plants in the same area but even a single plant in a pot will produce fruit. And on that note...
Do Strawberries Do Well in Pots?
Yes, they sure do! Strawberries do very well in pots and containers, making them one of our favorite options for our readers who don't have space for a full garden bed.  The key with a pot or container is to use a potting soil specifically designed for strawberries, such as Miracle-Gro Potting Mix.
These types of soils are specifically designed to provide the perfect mix of nutrients and drainage your strawberries need to thrive.   Do ensure your pot or container has adequate drainage holes (as an example take a look at these wonderful Bloem Dura Cotta Plant Window Boxes).  As mentioned above, each plant should be 12-18 inches apart so pick a container that's large enough to accommodate the strawberry plants as they grow.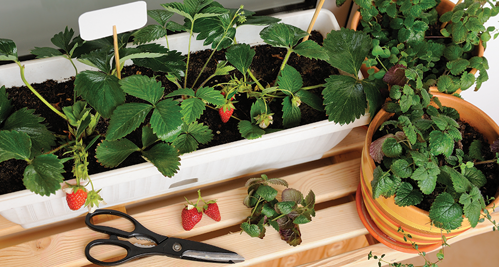 One of the ultimate benefits of using a pot or container is that they make it so much easier to move the plants indoors during colder months to protect them from frost, if that is an issues where you live (it is for us!)
Is Miracle Gro Good for Strawberries?
If you've been reading this far then I'm guessing you may already know our opinion...the short answer is a resounding YES! (...but we're happy to go into detail!)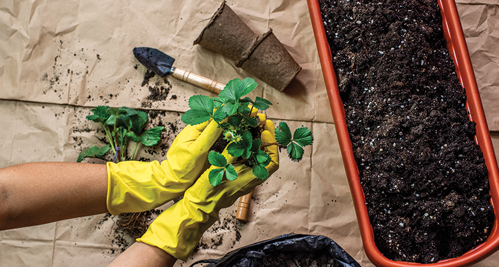 Miracle-Gro is my go-to for almost everything and that of course applies to feeding our strawberry plants. It's a water-soluble fertilizer that can be easily applied to your plants with a watering can or garden hose, your choice.  It provides a wonderfully balanced mix of nutrients that are essential for healthy strawberry plants. Miracle Gro also helps to promote strong root growth and larger, more abundant fruit and who doesn't want that?
Is it Better to Plant Strawberries in Fall or Spring?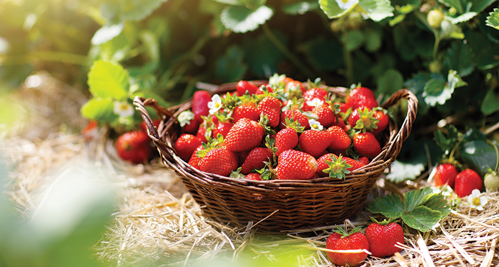 Spring, hands down.  In the fall you can plant what are known as "ever-bearing" varieties of strawberries, which will in fact produce fruit in the late summer (and early fall). Ever-bearing varieties produce much less fruit than their spring-bearing counterparts so we don't particularly recommend Fall as an optimal time to plant strawberries. Yes, it's doable...no it's not ideal.
What Should Not Be Planted Next to Strawberries?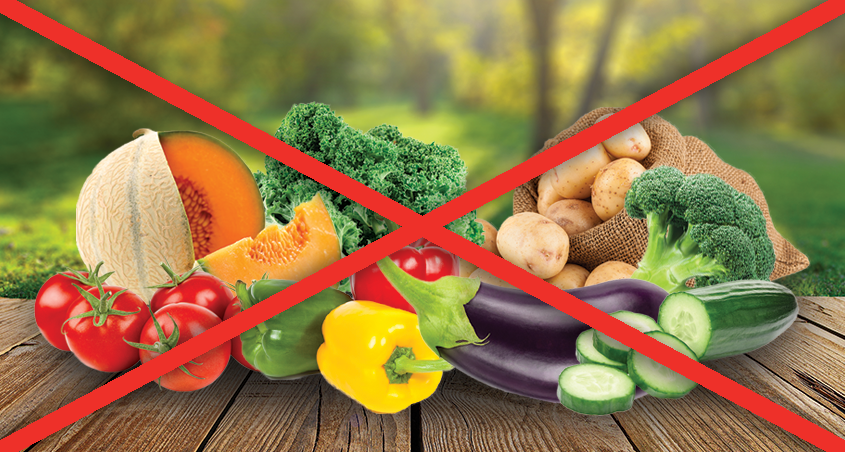 There are some plants that simply should not be planted in close proximity to strawberries and we'll explain why. Keep your strawberry plants healthy and productive!  
Try to avoid planting strawberries near:
Members of the cabbage family (kale and broccoli etc...).
These plants can be hosts to the same pests and diseases that can affect strawberries, which increases the risk of disease transmission. 
You should also try to avoid planting strawberries near:
These types of plants share the same water and nutrient needs and can compete for resources. 
One last thing...tree roots can also compete with the roots of the strawberry plants for nutrients and water so for optimal results it's best not to plant strawberries too close to any trees either.
Can you grow strawberries in Canada?
You can certainly grow strawberries in Canada! You can follow everything in the guide above starting from May to June but if you want to take extra care, here's a few notes for our Canadian friends.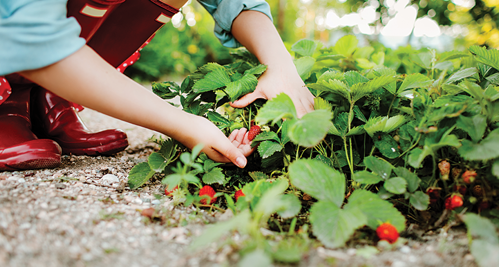 In the southern parts of Canada, you can start planting as early as late April or early May.  Those further north may want to hold off until late May or early June. 
It could be beneficial to go with a variety that is suited to cooler climates (such as Four Seasons) if you are unsure.  They are certified organic and non-GMO, and they have a high yield of large, sweet berries for an ever bearing plant 
We've mentioned it already but it's worth repeating here...strawberry plants are susceptible to frost so ideally try to choose a spot that is protected from it.  If you live in an area with particularly cold winters, you can always plant in a pot or container, which can be easily moved indoors during the cold Canadian winter months.
What is the Best Fertilizer for Strawberries? 
Miracle-Gro Water Soluble All Purpose Plant Food.  It provides a balanced mix of essential nutrients that strawberries need to thrive.  If you didn't notice already, we're big fans. 
In addition to Miracle-Gro, another really good option is Espoma Organic Land and Sea Gourmet Compost.   It's a natural fertilizer made from composted manure and other organic materials and does a lovely job as well.
What is the Best Soil Mixture for Strawberries?
The best soil mixture for growing strawberries is one that is well-drained & loose. These types will provide the optimal mix of nutrients and drainage that your plants need to thrive. Is your soil more clay-like?  Consider adding a little bit of organic material to help improve drainage. This can include compost, manure, (or even sand if it's all you've got handy!)
Wanna get into the nitty-gritty?  You can use a pH meter to test the soil to ensure it is in the optimal range. (pH between 5.5 and 6.5.)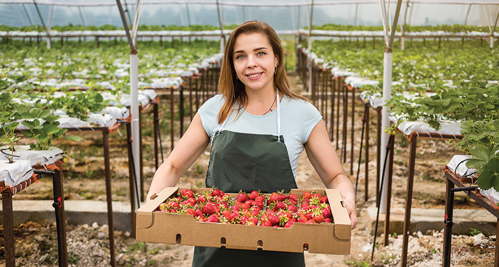 So there you have it, everything you ever wanted to know to get you on your way to growing your own juicy, delicious strawberries!  Did we miss anything?  I'm happy to answer any additional questions you may have to get you out of a jam (get it jam...strawberries), just leave a comment below and I'll do my best to answer!
This was fun, we should do it again!  Follow us on TikTok, Twitter, Instagram (or even better: we'd love it if you'd subscribe to our FREE newsletter in the form below) so our latest and greatest gardening tips and recipes can make their way directly to you next time!  
Thanks for reading!  -VF