We'll also answer many of the most commonly asked questions our readers have as it pertains to growing rice such as how long it takes to grow rice, how much you can expect from a  single plant, and the best ways for beginners to get started.  Armed with this information you'll be on your way to harvesting your own rice crops in no time.
How To Grow Rice Step by Step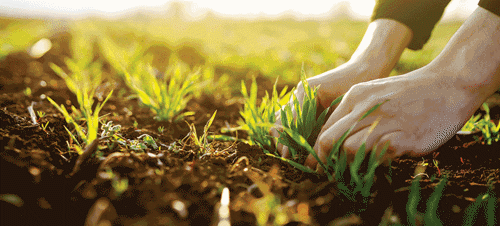 Select a sunny, well-draining spot in your garden to plant your rice. You should choose a location that gets at least 6 hours of direct sunlight a day.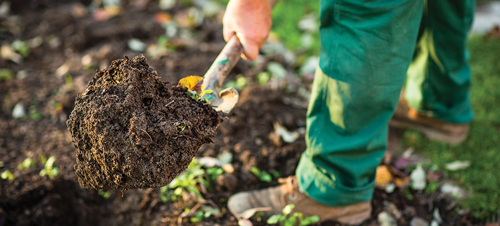 Prepare the soil. Loosen the soil to a depth of about 8 inches. Add some compost or well-rotted manure to the soil to increase its fertility and drainage.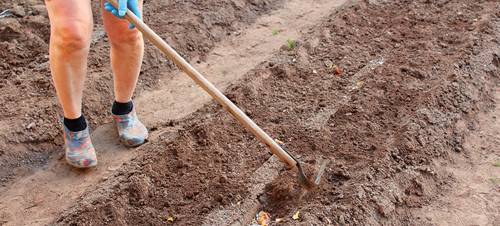 Sow the seeds. Sow the rice seeds directly into the soil, spaced about 8 to 10 inches apart. Cover the seeds with a thin layer of soil.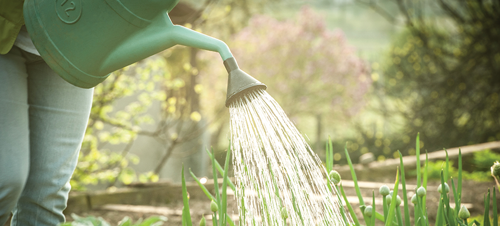 Water the soil. Water the soil regularly, making sure it doesn't dry out. You may need to water more often during hot summer months.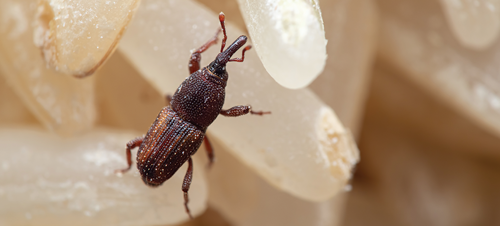 Watch for pests. Be on the lookout for pests such as rice weevils, which can damage your crop.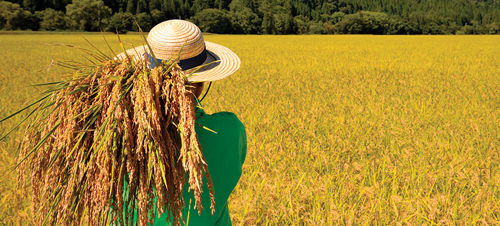 Harvest the rice. When the grains of rice are plump and the stalks are dry and brown, it's time to harvest. Cut the stalks about 8 inches above the ground and bundle them for drying.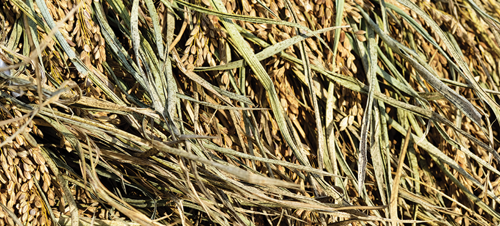 Dry the rice. Spread the rice stalks out in a single layer and allow them to dry for a few days.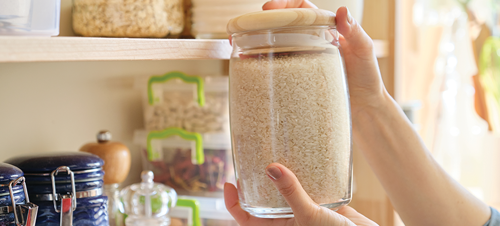 Store the rice. Once the grains of rice are completely dry, store them in an airtight container in a cool, dry place.
Recommended Materials to Grow Rice
How Long Does it Take Rice to Grow?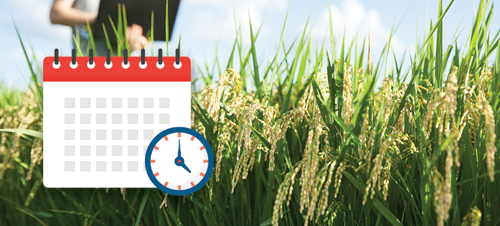 Rice is actually a pretty quick crop to get going! Depending on the variety of rice you choose to plant, it typically takes just 6 to 8 weeks from planting to harvest.  Of course, that doesn't mean you can just plant and forget it—rice needs proper care and attention to give you the best chance at a healthy & plentiful harvest.
Is Rice Easy to Grow? 
The good news is that, YES...rice is a fairly easy crop to grow! It doesn't need a lot of special equipment or knowledge, so it's totally a suitable choice for both beginners and more experienced growers alike. Rice can be a bit finicky, so it's there's a few key things you'll want to keep in mind such as knowing the right conditions, soil, and water needs to maximize your chances of a successful harvest:  
Rice grows best in warm, moist conditions.  (temperatures between 20-30 degrees Celsius are ideal). 
Rice also prefers slightly acidic soil with a pH of 5-6.5, 
Rice can be grown in a variety of climates, (but does best in areas with plenty of sunlight and good drainage).
How Much Rice Do You Get from One Plant?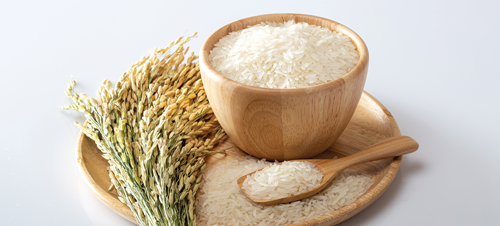 How much rice you can expect from one plant is going to largely depend on which variety of rice you planted.  Typically with a single plant you're looking at about 1-2 cups of rice, per yield.  Now, we understand that may not sound like much at first glance but do keep in mind that rice is a very space-efficient crop...so you'll be bale to fit a lot of plants in a relatively small area!   If you're looking to harvest a large amount of rice, consider planting more plants, (or even multiple varieties!) to increase your harvest to suit your goals!
Is Rice Harder to Grow Than Wheat?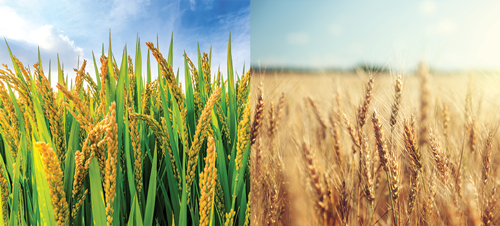 Rice and wheat are definitely two of the most popular crops when it comes to the grain family. But which one is harder to grow? Well, as much as we wish there was a easy answer, there really isn't one unfortunately!  It really depends on a number of factors such as climate, soil, and other conditions. 
Rice tends to be more sensitive to climate and water requirements, so if you live in an area with more extreme temperatures and variable weather...wheat may be a better option. On the other hand, if you happen to have warm, wet (moist) conditions, rice might be the better choice.   Which is easier to grow really boils down your individual situation and the climate you live in.
Does Rice Need a Lot of Water to Grow?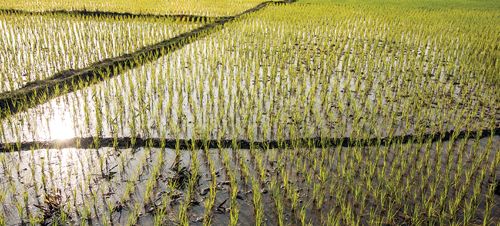 Yes!  Rice needs quite a bit of water to grow. Rice is very much a water-loving plant, so it needs a regular supply of moisture to ensure a healthy crop. How much water?  That will depend on the variety, climate, and soil conditions, but in a nutshell, you should probably aim for somewhere around 1-2 inches of water per week.  Rice DOES NOT take well to standing water, so do be sure your soil is both well-drained and free of puddles.
Does Rice Have to be Replanted Every Year?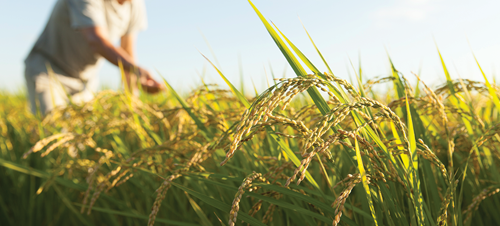 No, rice does not need to be replanted every year! Rice is a perennial crop, which means it will keep growing year after year (if you take proper care of it, that is). That's one of the many great things you'll find about growing rice—once your plants are established, you can absolutely look forward to a steady supply for years to come. Of course...you'll still need to monitor your plants and provide regular care, but hey... you won't have to start from scratch every season!
Does Rice Need a Lot of Space to Grow? 
Nope, amazingly enough, rice DOES NOT need a lot of space to grow! In fact, if you wanted to, you could even grow it in containers or raised beds if you don't have a lot of room. That said, when possible, rice does prefer a bit more room than some other crops, so if you've got the space it's probably ideal to plant in the ground. But if you're tight on space...there are still plenty of options for growing your own rice.
Where Does Rice Grow Best?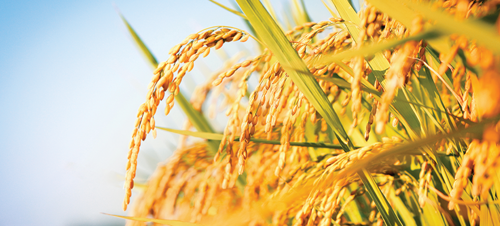 Rice thrives in warm, moist climates with temperatures between 20-30 degrees Celsius (68° to 86°F).  Additionally, rice plants also need lots of sun and good drainage, so while you want a moist area...try to avoid planting your rice in areas that stay wet or boggy for long periods of time. Rice also grows best in slightly acidic soil (pH of 5-6.5., or so).   Lastly, different varieties of rice have different requirements, so be sure to pay special attention to any specific directions that may come with your rice plants.
Which Grows Faster Rice or Wheat?
Wheat tends to be a bit faster-growing than rice, especially in cooler climates. Rice is a bit more sensitive to temperature and water needs, so if you live in an area with more extreme temperatures, wheat may be the better choice.  Both grow relatively quickly, as mentioned above some varieties of rice can be harvested in as little as 6 to 8 weeks.
Can You Eat Rice Straight from the Plant?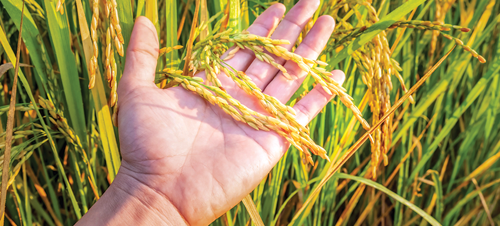 No, sadly, you can't eat rice straight from the plant!  Rice needs to be harvested and then processed before it's safe to eat. Once the rice has been harvested, you need to dry it out and then hull it to completely remove the outer shell. After that, you'll of course need to cook it before it's ready to eat. So even though it can be tempting to try a bite of your freshly-harvested rice, it's best to just wait until it's been properly processed. 
Does Rice Take 1 Year to Grow? 
No, rice should definitely not doesn't take a full year to grow!  Depending on the variety of rice you plant, you're usually looking at it taking 6-8 weeks from the time you plant until they are ready to be harvested. Forget a whole year, you can have a beautiful crop of rice in your garden in mere weeks!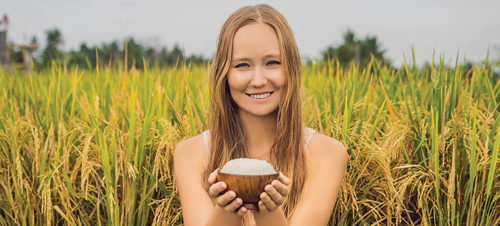 So why not give growing rice a try? We'd love to hear about your experience in the comments below! And if you'd like to stay up to date with more gardening tips and tricks, be sure to follow us on Twitter, Instagram, TikTok, and subscribe to our newsletter. Happy gardening and remember RICE is NICE!