Top Tips to Create a Bee-Friendly Garden: Help Save the Bees and Enhance Your Garden's Beauty
Bees and plants have a symbiotic relationship that's more than just chance – it's a harmonious balance of life and necessity. Feel the itch to make a bee-friendly space but aren't sure where to start? Well et us buzz you in as we're about to dig into the mysteries of attracting not only bees to make your garden to make it come alive with energy!
The Importance of a Bee-Friendly Garden
Understanding What Attracts Bees
Choosing the Right Flowers: A Guide
Incorporating Native Plants
Creating Safe Nesting Spaces for Bees
Navigating the World of Pesticides
Water Sources for Bees: What You Need to Know
Planting for All Seasons
Fruits, Vegetables, and Bees: A Harmonious Relationship
Seeking Guidance from Local Resources and Cooperative Extension
1. The Importance of a Bee-Friendly Garden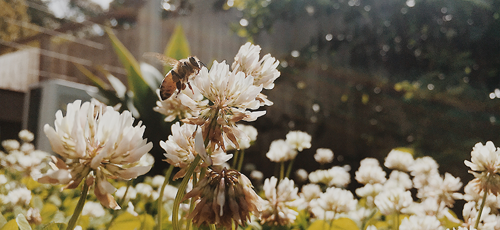 Inviting bees into your yard is about connection, balance, and, believe it or not...survival! Pollinators breathe life into plants to help keep the wheels of nature spinning.
2. Understanding What Attracts Bees
What's drawing those bees to your garden? A careful mix of things it runs out. The colors and scents of the blossoms, the splash of a water source – every little bit counts.
On that note, how you handle your garden will play a major factor. From the plants you decide to grow, to the kind of mulch you use will make a difference.
3. Choosing the Right Flowers: A Guide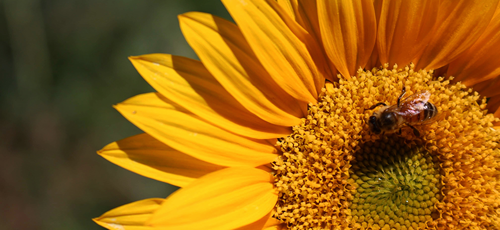 We recommend nectar-rich and pollen-packed flowers including like sunflowers, daisies, or lavender, soothing like a gentle breeze. Variety in your garden is key. The more types you plant, the more species of bees you'll find buzzing happily around.
4. Incorporating Native Plants in a bee friendly garden
Native plants, (ie those homegrown heroes of the horticultural world), have been mingling with local bees and pollinators for ages.
Planting native species in your garden has many advantages such as requiring less water, less fuss, and a whole lot less worry.
5. Creating Safe Nesting Spaces for Bees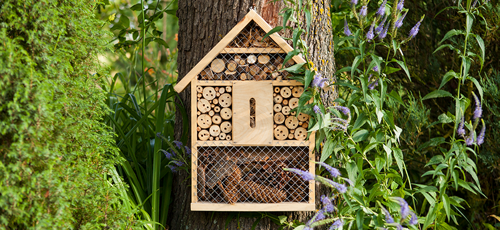 A garden's not only a buzzing banquet hall for bees; it's where they lay their heads at night. You see, bees aren't all about honeycombs and hives. Many types, including those lone wolf solitary bees, nest right in the ground or find comfort in hollow stems.
Now, making your garden friendly for these winged neighbors isn't about putting out a welcome mat and calling it a day. It's more than that. It could be as straightforward as leaving a corner of your garden to nature's whims or, if you're feeling adventurous, crafting a bee hotel.
You see, offering safe nesting spaces isn't just good manners; it's essential hospitality. Your garden's not just a buffet, but a home, and that home needs to have all the right accommodations for your local bees.
6. Navigating the World of Pesticides
In the ongoing battle of gardeners vs. pests, those pesky pesticides often seem like the trusty sword in your arsenal. But hold on, my friend, because they're not all sunshine and roses.
Those chemical warriors may fend off unwanted bugs, but they're no pals to our bee buddies. In fact, many pesticides treat bees like unwanted guests, messing with their ability to multiply and sparking a whole host of health headaches. Now, I'm not saying to throw away all your weapons, but perhaps it's time to look into the organic armory.
Organic options might not pack the same punch, but they're usually the gentle giants in the insect world. Understanding this balancing act between power and kindness, aggression and care, is what really makes your garden a haven for everyone involved.
7. Water Sources for Garden Bees: What You Need to Know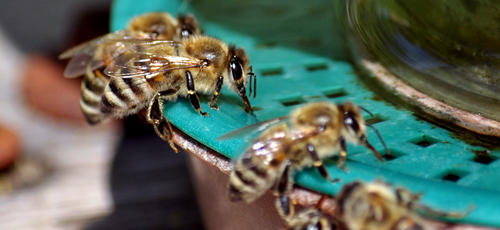 Water, the elixir of life, isn't just for us two-legged folks. Bees, those winged wonders, crave it too. Now, they're not exactly filling up bathtubs or downing tall glasses of lemonade, but water does more for bees than just quench their thirst.
They'll sip it, splash it, and even use it to play Mother Nature with the thermostat in their hive. Need to dilute that sticky honey for the kiddos? Water to the rescue!
Now, don't go thinking you need to install a bee-sized water park in your garden. A simple shallow dish, with a few rocks for landing pads, does the trick. It's like putting out the welcome mat at a bee bed-and-breakfast. A small gesture, perhaps, but it speaks volumes in bee language.
8. Planting for All Seasons
From the early chirps of spring to the lingering hum of late fall, bees are on the go, always on the hunt for their next meal. And your garden? It's like a roadside diner, serving up a constant flow of treats through the seasons.
Early on, it's the spring flowers opening up their doors, rolling out the welcome mat with their fresh nectar. As the days warm up, the summer blooms take center stage, laying out a smorgasbord of flavors. And just when you think the party's winding down, fall blossoms chime in with their sweet serenades.
But it's not just about planting willy-nilly. Understanding how nature's cycles dance through the year can turn your garden from a seasonal pit stop into a full-time haven for bees.
9. Fruits, Vegetables plants that attract bees: A Harmonious Relationship
Imagine bees as the maestros of an orchestral garden symphony, waving their wands to make fruits and veggies dance to life. It's not a mere frolic amongst the flowers; these buzzing wizards are behind the charm of everything from apples down to those zesty zucchinis on your dinner plate.
Now, think of planting a medley of fruits and vegetables as setting up a buffet line, a grand feast tailored for our winged comrades. You're laying out a spread of fresh produce for yourself, while offering up a diverse menu of nectar and pollen for the bees. It's like throwing a garden gala where everyone's invited, and the buzz is all about the feast!
10. Seeking Guidance from Local Resources and Cooperative Extension
Feeling tangled in the vines of bee-friendly gardening? Don't worry, aspiring gardener! There's a whole squadron of helpful folks nearby, just itching to lend you a hand.
Your local garden centers, full of folks who've been down in the dirt, are ready to share their wisdom. Beekeeping clubs, swarming with expertise, are there to guide you on the bee's knees of planting. And don't overlook those cooperative extensions, with staff abuzz with tips on native plants, natural ways to shoo those pests, and the art of creating the ultimate bee habitat. They're like the wise sages of the garden path, waiting to illuminate your way!
What you need to remember about bees and other pollinators to make a bee-friendly garden
Creating a bee-friendly garden is more than a weekend project. It's a delightful journey filled with exploration, discovery, and a touch of whimsy. Here are the key takeaways to keep in mind:
Understand the Importance: Bees are essential pollinators, and without them, many plants wouldn't survive.
Choose the Right Flowers: Opt for nectar and pollen-rich blooms, and your garden will be a bee hotspot in no time.
Embrace Native Plants: These local gems are tailor-made for your region's bees.
Provide Safe Nesting Spaces: Your garden can be both a dining and living space for bees.
Be Careful with Pesticides: There are bee-friendly options out there. Seek and you shall find!
Offer Water Sources: A tiny pool for a bee can be a lifesaver.
Plant for All Seasons: Bees don't take the winter off, and neither should your garden.
Incorporate Fruits and Vegetables: Delicious for you, delightful for bees.
Seek Local Guidance: You're not alone in this adventure; local experts are ready to assist.
Alright, my fellow green warriors, now's the moment to yank up those sleeves, snatch those gardening gloves, and leap into the bee-autiful world of gardening. It's more than just a dance between flowers and those busy buzzers; it's the art of forging a sanctuary where nature can really let its hair down. When you open your garden's gate to the bees, you're not just welcoming those little winged wonders, you're throwing a grand fiesta for life in all its whimsical, waltzing, and wonderfully wild forms.
Now, go on, the bees are waiting for you!